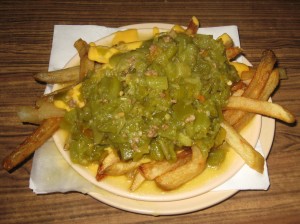 Posted on October 4, 2017 by Doryan Rice in Recipes.

I know, I know. I've posted about green chile before. And I may post about it again next year. Why? Because you can never have too many things with green chile in them. Whole Foods and Central Market make sure you know this by bombarding you with fresh and roasted chiles all over the place. […]

Continue Reading... Comments Off

on Green Chile Glory!